---
Separate webpage or External links:
Activities (Garden Tasks, Guides, and How-Tos)
Garden Bylaws
GreenThumb Gardener's Handbook
---
Garden Guidelines and Rules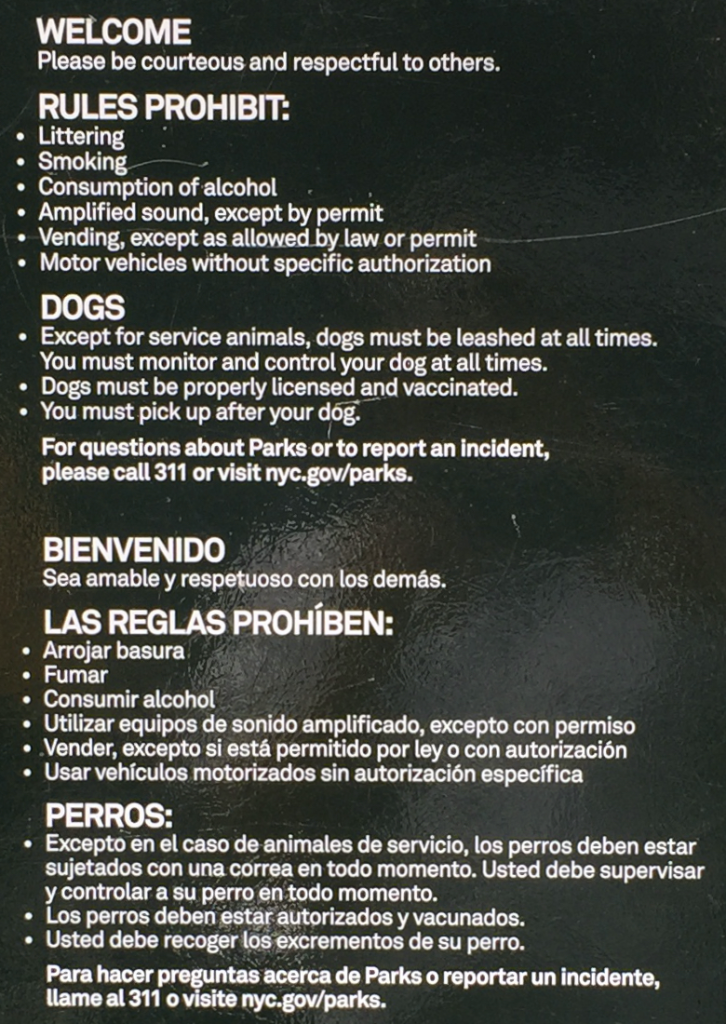 Please be courteous and respectful to others.
RULES PROHIBIT:
Littering
Smoking
Consumption of alcohol
Amplified sound, except by permit
Vending, except as allowed by law or permit
Motor vehicles without specific authorization
DOGS
Except for service animals, dogs must be leashed at all times.
You must monitor and control your dog at all times.
Dogs must be properly licensed and vaccinated.
You must pick up after your dog.
For question about Parks or to report a incident, please call 311 or or visit nyc.gov/parks.
---