The Spring Tea Party with the Milliner's Guild took place on Sunday, June 5, 2022, 2-4 pm at the East Side Outside Community Garden: Event information.
---
Sunday's tea party was a tremendous success, as our garden was visited by many beautifully-turned-out guests in amazing hats. Marie and her fellow Milliners' guild representatives did yeoman's work on the party setup, Jae concocted several teas from botanicals from our garden and the Phoenix Community Garden in Brooklyn, and several garden members helped with setting up (thank you all so much!).
Kathy Anderson demonstrated how to block a hat, which takes more muscle than I had expected, visitors were able to decorate their own hats and headpieces, and we met some new neighbors. All in all, a really lovely event on a beautiful spring day.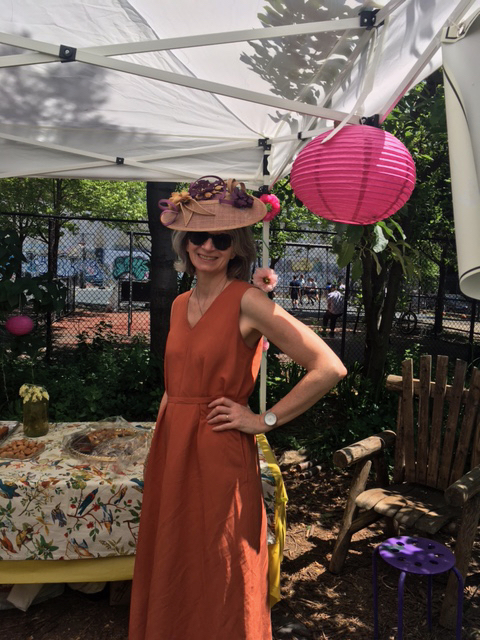 ---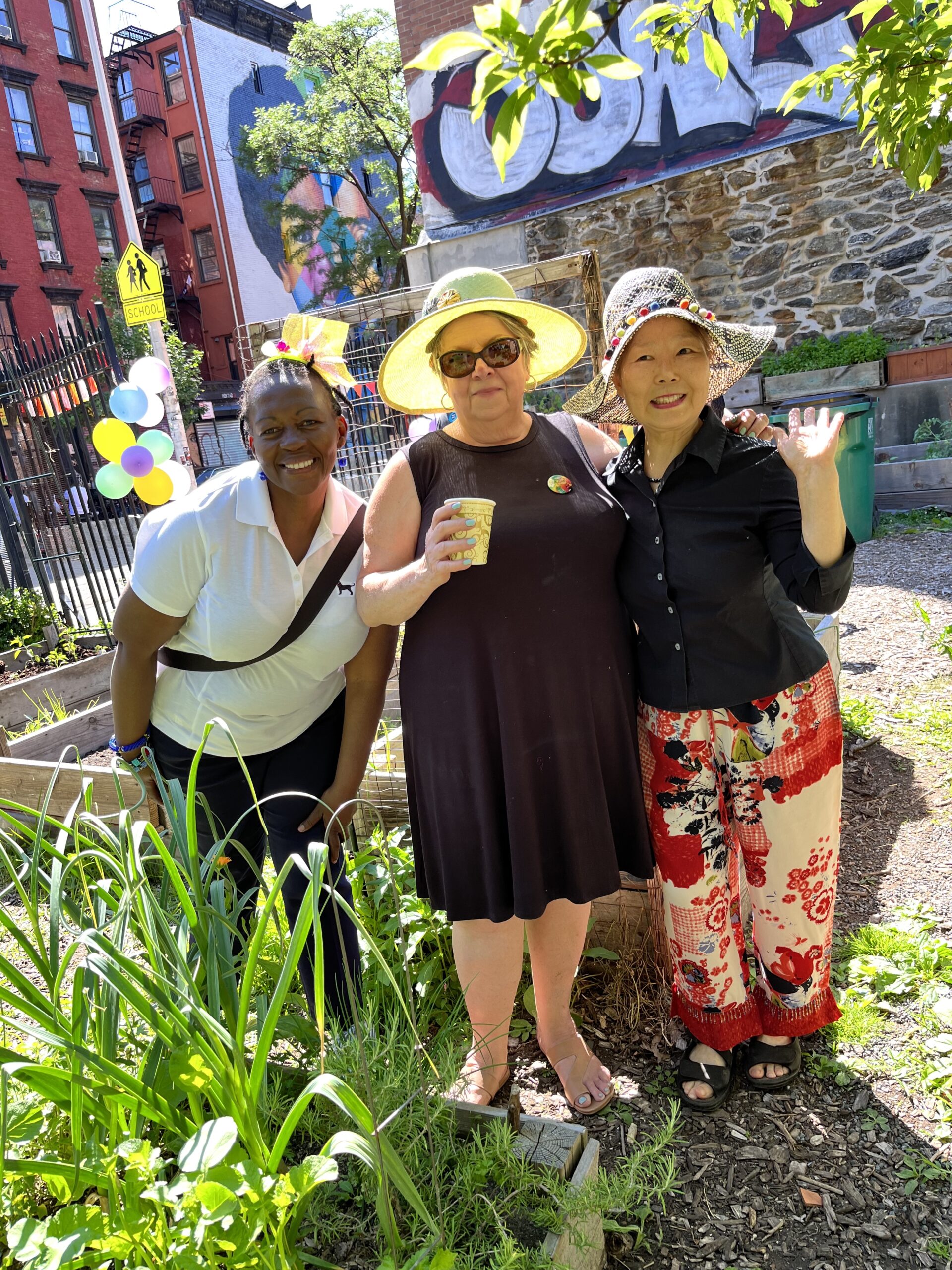 ---