See photos from the event: Successful Spring Tea Party 2022
---
RESCHEDULED to Sunday June 5, from Saturday June 4, 2022, 2 pm – 4 pm
Please join East Side Outside Community Garden and the Milliner's Guild for a spring tea party! A celebration of green spaces, community, and creativity. Meet your neighbors, learn about hat-making, and enjoy refreshments in our beautiful NYC green oasis.
Rain date: Sunday June 5, 2PM-4PM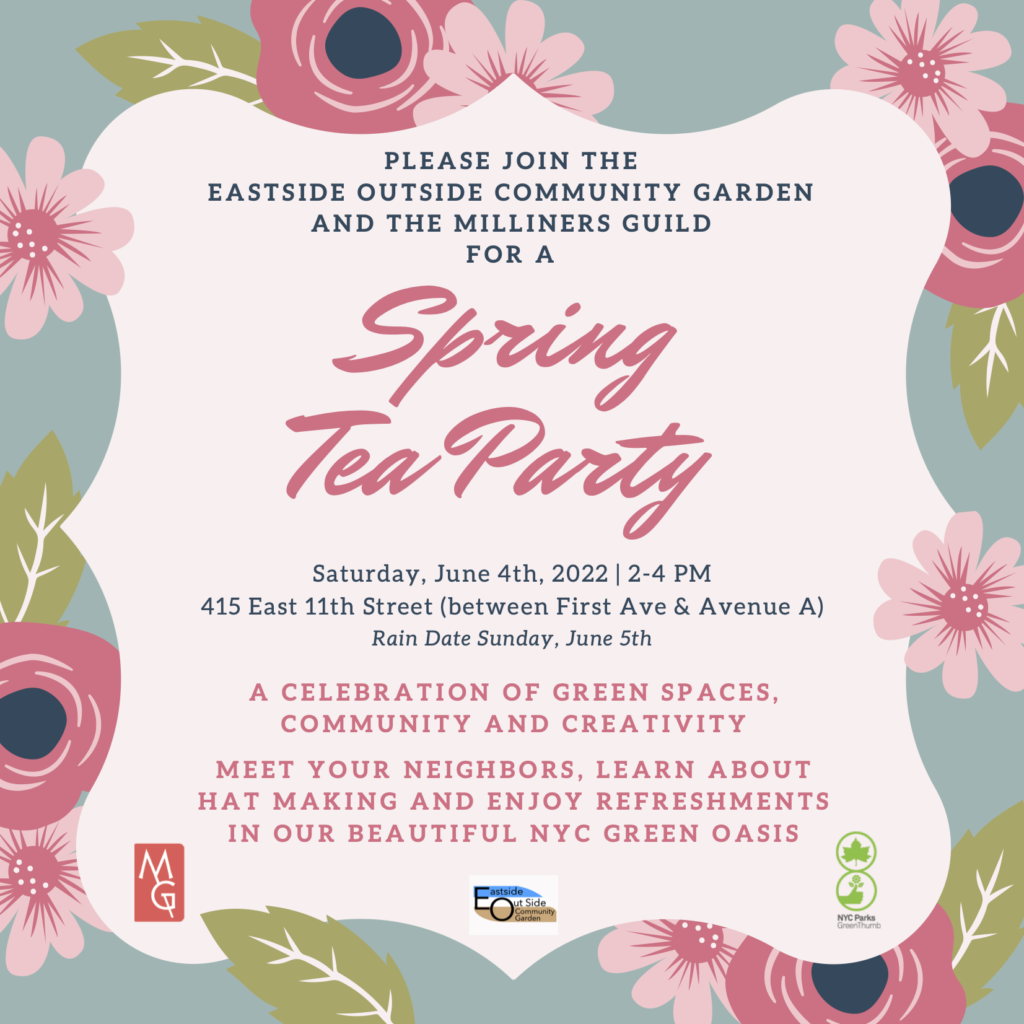 For further info., please contact us.